The Justice Academy "iShare"
about 6GB of materials related to law enforcement training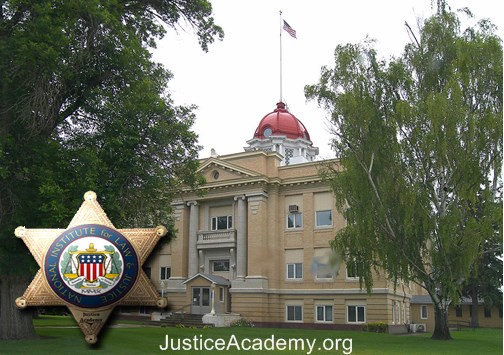 i am not responsible for the above MS paint abomination, its on the front page of their shit

The Justice Academy operates as an NGO and serves as a national repository and portal for instructional materials and specialized training assets that are produced by authors, colleges, law enforcement agencies, prosecutors, and the courts. Our mission is to assemble and present the most comprehensive FREE collection of law and justice education, reference, research, and informational resources available on the web.

The iShare feature of the Justice Academy provides a repository for criminal justice professionals to upload specialized conference presentations, syllabi, course support assets, and lecture materials for review by the national audience of law and justice practitioners. The goal of this program differs from the eCampus format of the Academy by making these materials available for direct download to members without having to enroll in a formal course. iShare assets are hosted in a repository that can be accessed without a username and password. Providers uploading their materials to the iShare repository agree that others may use these materials for personal review or in support of classes they teach.

To contribute materials to the program, please send us an email to with a description of the assets you wish to contribute. You may send your materials as an attachment and our staff will post them to the website in the proper category. Narrated lectures should be sent in compressed .ppsx (Microsoft Powerpoint) format, while textual materials should be in .pdf format. Providers retain the copyright to their materials. All materials within iShare are available for use by the law and justice community free of charge.