Windows Movie Maker
the gradient text looks cool and i will not stop using it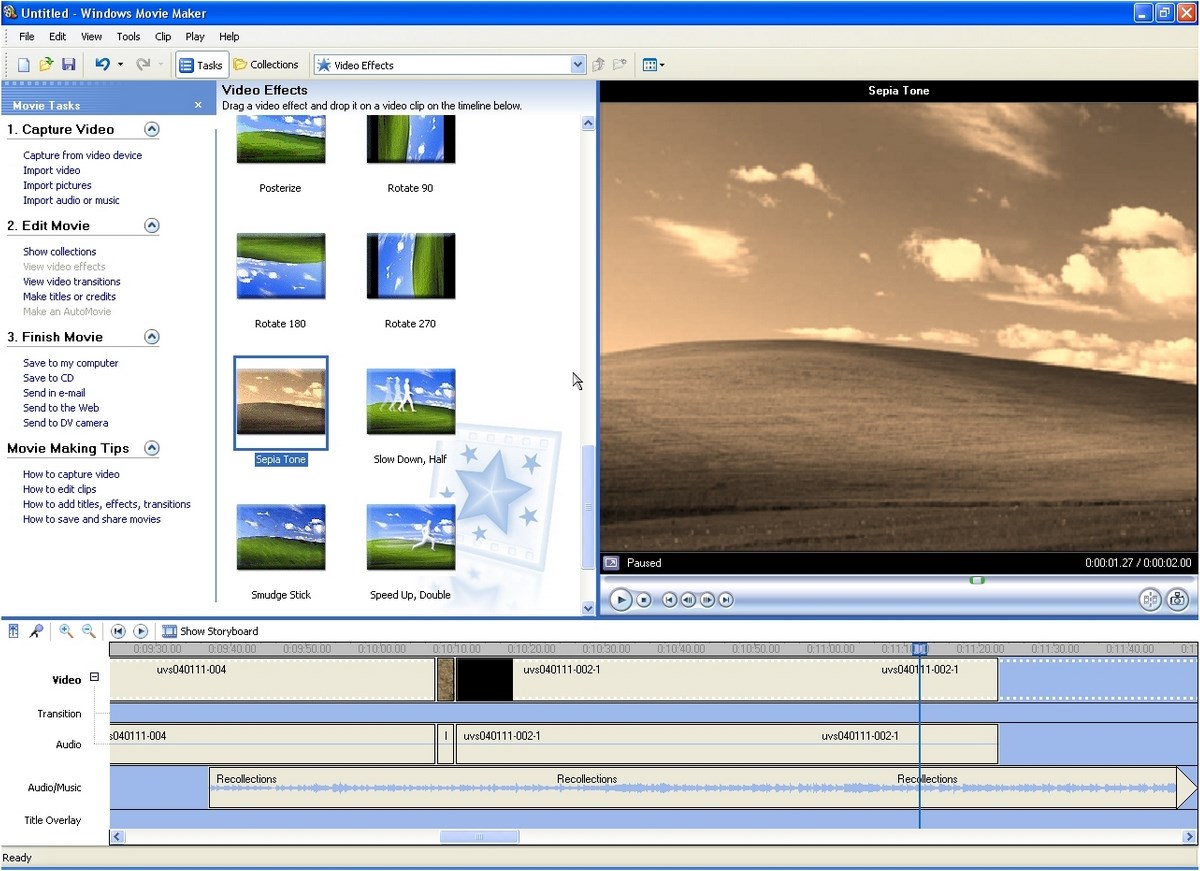 you should already know what movie maker is but here you go:
Windows Movie Maker 2.6 cannot be installed on Windows 10 properly. 6.0 works on Win10 without issue.
SpiceFX 6 is a pack of xml files and various programs used to add extra effects and transitions to Movie Maker 6.0. The free version does not include all of the original effects however this is all that I have.
The company who produced SpiceFX 6 does not offer the full version for download or even purchase anymore. I have sent an e-mail to them about acquiring the full pack.
Seconds after I made this post, Pixelan responded with a free serial key and the installer for the full version of SpiceFX 6 including all effects, transitions, and XML generators. Since this was acquired for free, and the e-mail warned about this software being unsupported by the company anymore, I am interpreting this to mean that the software is now free to use by anyone.

Name: floofey
Serial #: 6A9EZU-ZE2S1

ShaderTFX is an addon for Movie Maker 6.0 that adds support for .fx shader files. This enables effects like chroma key, picture in picture, and other options not available in the stock version of Movie Maker. I wasted 15 dollars attempting to buy the full version non-trial version of this plugin from the creator's website which has not been updated since 2009. You can bypass the 14 day trial with the help of registry editor, and reinstalling Movie Maker. ShaderTFX does not work with Movie Maker 2.6.
Windows Movie Maker 2.6 and Windows Movie Maker 6.0 cannot be installed at the same time. They will overwrite each other. 6.0 will always throw errors upon starting the program, but it does not affect normal operation.