"Covid Shutdown Chatting" Discord Server Archive
Archive of a leaked discord server used by moderators of various subreddits to discuss protests against coronavirus misinformation on reddit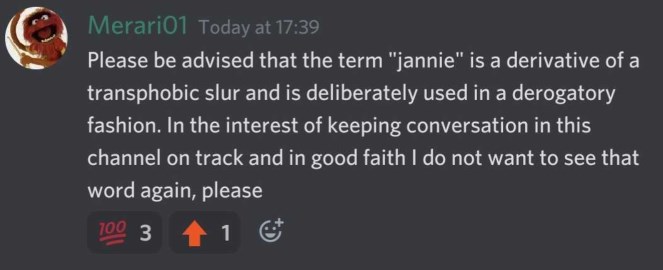 This archive is viewable in your browser at https:/nnty.fun/downloads/other/reddit_covid_blackout/
Open any HTML file to read the corresponding discord channel.

On August 26, 2021, many popular subreddits crossposted
a topic from /r/vaxxhappened which called for action against the hosting of coronavirus misinformation and conspiracy theories on reddit.
Many of the subreddits listed were set to private so no one can view them, and do not plan on reopening until reddit bans certain subreddits where coronavirus misinformation is common, such as /r/Ivermectin and /r/NoNewNormal.
It is save to assume that a significant amount of reddit users did not respond well to this, as soon after these posts were made, a discord server was found where many different moderators were discussing how to plan and bring more attention to their protest and the spread of misinformation on reddit. The contents of the discord server were archived and posted to
rdrama.net.
Wew. A whole mess of screens to share today. They've devolved from trying to literally save lives by temporarily shutting down orange messageboards to 100% just fighting amongst each other about how-dare-you-delete-my-message-I'm-a-moderator-too and reeeee leakers leakers leakers and it's a disjointed shitshow. I don't even know how to format this post. It was impossible to parse even close to everything. It's all so bad and I'm tempted just to export the whole chat to our db again so I don't have to keep making these posts. I almost feel bad for them at this point.