"PLANDEMIC CAN En" / COVID-19 conspiracy DVD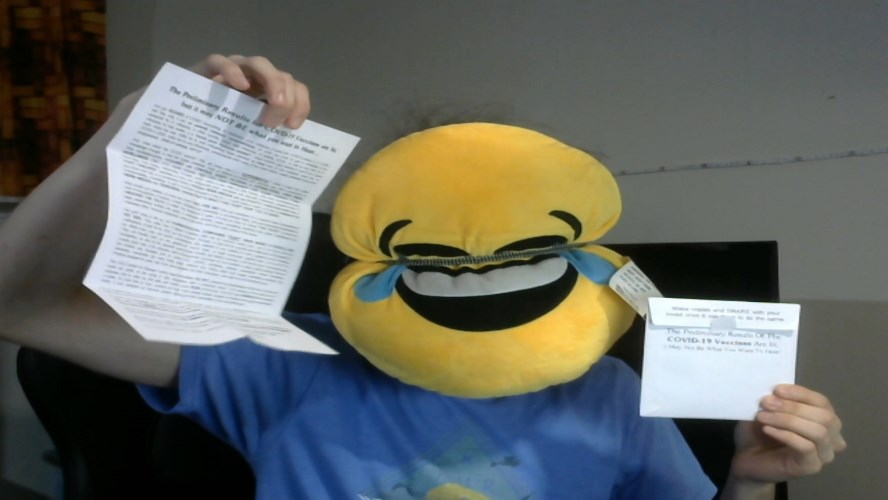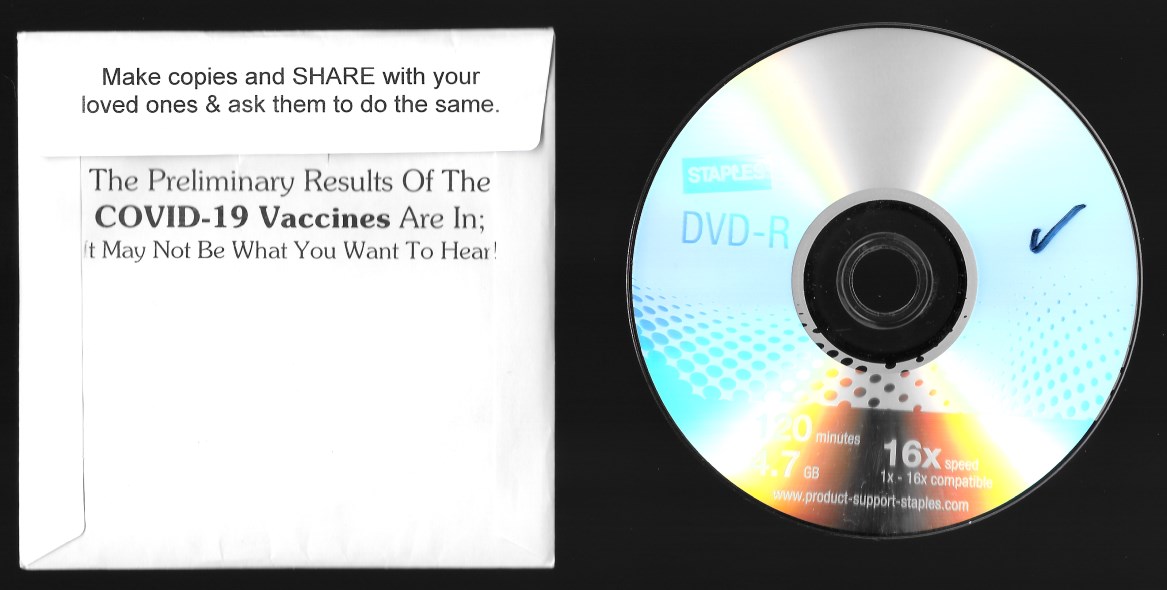 In the spring months of 2021 many Facebook posts were made by people in my city and the surrounding areas about DVDs and USB drives being left in mailboxes and on the windshields of peoples cars. These DVDs, distributed by the "Canadian Resistance Coalition" (lol), contained a nice little sheet of paper telling you all about how COVID-19 only kills fat and disabled people, how Bill Gates and his billionaire friends own every single major news media corporation worldwide, and how using masks to inhibit the spread of COVID-19 is like "using a chain-link fence to stop mosquitoes".
For some background information, my local area has a large presence of anti-vaccine individuals, and numerous protests have occurred throughout the past two years, sometimes drawing dozens, sometimes drawing up to a thousand. These protests have taken place at hospitals, malls, parks, and health authority offices. I do not know if these files were distributed across Canada, but I can say that a
fuckton
of these DVDs and USB drives were being found in my area. It is possible that the contents of these DVDs varied, as some images were posted of envelopes that were green, with different text printed on them.
I really wanted to get my hands on one of these fucking things, because the normies on facebook were too fucking scared to put them in their computers because THER MIGHT BE A VIRUS ON THE IT !!!!!!!! DONT OPEN ITS DANGEROUSE!!1!!1!1!11
One day, when I was walking home from work, I came across a row of cars that all had DVD envelopes on them, all with the same text. "The Preliminary Results Of The COVID-19 Vaccines Are In; It May Not Be What You Want To Hear!" I don't think the owner of that Tesla Model X cared too much that I swiped it off of their windshield. The disc is a STAPLES brand average DVD-R with a cute little checkmark scribbled on it in permanent marker. It is scratched to shit all over for no reason.
Of course, the DVD did not have malware on it. However, does contain a few PDF documents, and over 21 fucking hours of video content. Most, if not all of the videos have been transcoded to a shit resolution with a shit bitrate. That, or whoever archived these videos from the websites they were hosted on picked the lowest quality video streams. This is puzzling, given that DVDs store 4.7GB of data, the total filesize is about 3.52GB. Funny that, priding yourself on doing your own research on a pandemic while being unable to use Google to learn how to download videos from social media websites and transcode or remux them properly.